Salam doostan
& thank you for your warm welcome.
the wiki-article where I first found the picture was simply here
http://en.wikipedia.org/wiki/Iran
(scroll down to 'Military')
but I searched a bit more and found this great article:
http://en.wikipedia.org/wiki/Iranian_women
(derived from this source:
http://www.cais-soas.com/CAIS/Women/avestan_women.htm
)
where there is a whole lot more info, describing the picture.
(& what makes me proud being Persian
) check this photo of real modern (Tajiki-)Persian girls
: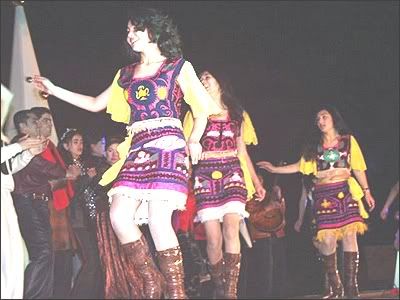 And for rez, I ask you to read that article first before you decide again...
I think there is enough evidence stated there that these women warriors did exist in Acheamenid(/Avestan) times
and were of great value.
You could at least put em in the game as some kind of rare highly trained royal bodyguards besides the male ones,
where there also weren't a whole lot more of... you know what I mean?
(they would differ in stats: lower armor but more speed for instance)
If they wouldn't be playable in this mod.. in what other mod would they be?....
I hope you will consider it rez, I'll hear from ya